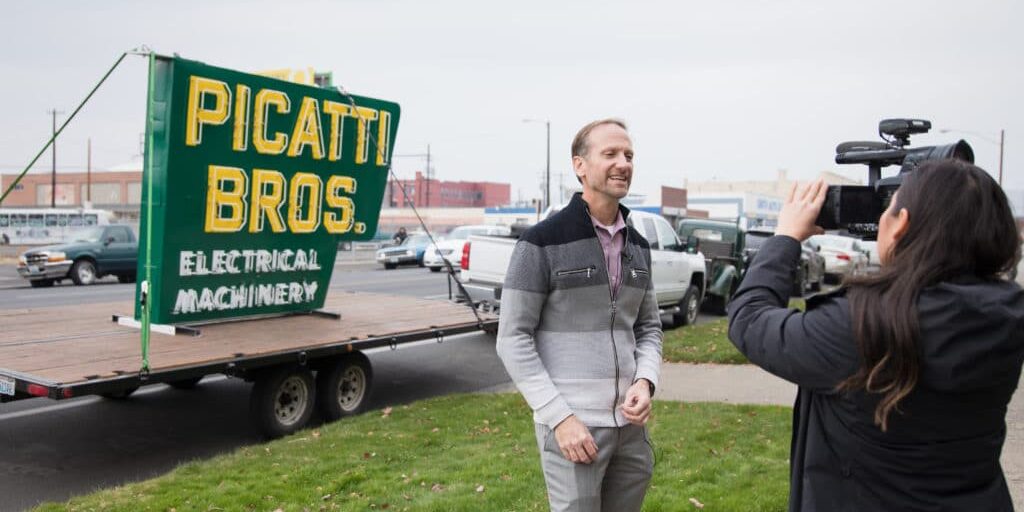 In 1928, George & Joe Picatti established Picatti Brothers, Inc. as a motor shop. Although the company has grown and diversified since then, we are still home to a motor shop.
---
The strength of Picatti Brothers has always been its ability to provide solutions.
---
Since 1928, at least one Picatti brother has held a degree in electrical engineering. This continues today with a staff of engineers of different disciplines.
Over 90 years, many things have changed, but one has not—our commitment to provide solutions. Picatti Brothers has the engineering resources, excellent staff, equipment, facilities, and experience to meet and exceed our clients' needs.
We are proud of our reputation of exceptional quality, which we stand behind with our 24/7/365 on-call service department.
The Real Story of the Priest Rapids Turbine Generator
Hanford Irrigation Company purchased a hydroelectric turbine from Picatti Brothers, which was installed at Priest Rapids, WA and became operational in 1934. Picatti Brothers performed the final machining procedures, as well as the foundation, turbine/generator installation, start-up, and testing procedures.
1923
Places Advertisement
In 1923, eldest brother Joseph S. (Joe) Picatti was employed by the Blackrock Irrigation & Power Co. Having acquired a love for engineering, he placed an advertisement in the Hanford Columbian newspaper offering his services repairing pumps and motors and worked on the back porch of his home. Joe soon became a pump and motor distributor for Allis-Chalmers.
1928
Picatti Bros Established
In 1928, George picatti.completed his studies at Washington State College as well as graduate engineering training at Allis-Chalmers in Milwaukee, WI. He returned home to join his brothers Joe and Steve Picatti. Together, they formed Picatti Brothers at 103 South 4th Avenue in Yakima.
The business continued to prosper, and in 1936 moved to 105 South 3rd Avenue.
The company entered a new growth period when second-generation electrical engineering family members Joseph G, Charles, and Donald returned from their military service in WWII and the Korean War. Picatti Brothers, Inc. was formed in 1958 when Picatti Brothers became a corporation.
David Picatti, Mike Picatti, and, later, Doug Picatti joined the family company after electrical engineering careers with GE, Boeing, and Square D.
2000
New Corporate Office
In 2000, Picatti Brothers took next steps toward growth and built a new corporate office at 2309 South 3rd Avenue in Union Gap. This facility is on 11 acres and has ample space for future growth.
In 2017, Picatti Brothers sold its electrical contracting and engineering companies to focus on its competency in electrical apparatus repair and well and pump services. The headquarters moved to our downtown location where we provide our Service Center solutions.